Opportunities at Faith
Work with Us
Worship with us!
Saturday, 6:00pm
Sunday, 8:15 am & 11:00 am              Sunday School 9:30 am
Summer Worship June thru August
Saturday, 6:00pm
Sunday, 8:15 am & 10:00 am
Join Us
Faith Lutheran Church
5414 East Lake Road
Erie, PA 16511
814-899-9653
Email Faith
JOIN US!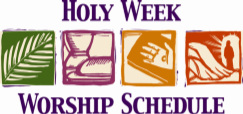 New Job Posting
Faith Lutheran Church, located in Harborcreek, PA, seeks a part-time Parish Administrator.  This position is 20-25 hours/week with a salary range of $13.50-$15.00 per hour. The Parish Administrator reports to the Pastor and provides overall support and coordination for the office and ongoing ministry of the church.  Interested applicants should submit a cover letter and resume to Faith Lutheran Church via email to faithlepastor@gmail.com or via mail to Faith Lutheran Church, 5414 East Lake Road, Erie, PA 16511.  The application Deadline is March 26, 2019.
In addition to typical administrative duties of answering phones, receiving visitors, maintaining files, etc. the Parish Administrator is responsible for:
Leading weekly staff meeting.
Supervising Administrative Assistant and Church Janitor.
Providing support to the committees of the church.
Maintaining the church database, including accurate financial records and reports of giving.
Utilizing the church database to produce reports for ministry of the church.
Maintaining office equipment, including office computers and network.
Acting as purchasing agent.
Maintaining church calendar, including building usage and rental.
Working with treasurer on budget and financial projections.
Preparing communications of the church, including bi-monthly newsletter for mail and electronic distribution, postcards for special events, etc.
Other duties as assigned.
This part-time position requires:
knowledge of church ministry
strong organizational/time management skills
strong computer and math skills
knowledge of web and social network communications
ability to problem-solve and work and think independently 
ability to work to deadlines
proficiency in MS Word, Excel and Publisher
Respect and management of confidential materials and information
Strong interpersonal skills and a calm professionalism
The following skills are helpful but not required:
a two-year degree in a related field or office or business management experience
basic accounting skills and payroll experience
familiarity with website maintenance
familiarity with church database software